At STEM Camp #2 — 3D, we learned to use the Tinkercad program to print our initials and followed some of the tutorial on how to make a hole in a shape. Only one set of initials were printed today because it takes time.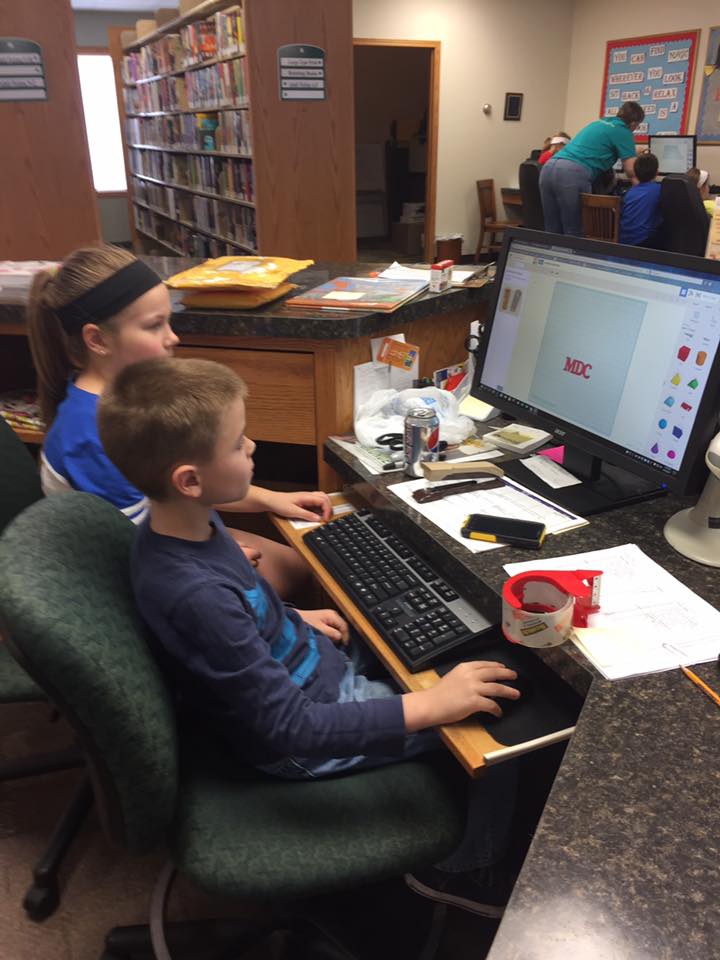 In the next couple weeks, the items we made and some chosen from pre-made programs will be printed.
We received the 3D printer from a grant last fall – anyone can come in and use it for FREE!